Here's a bit of tech support humor for you this time!  This is one of my favorite webcomics. I'm sure other technology, science and math folks enjoy XKCD as much as I do!
Myself being the tech on the other end of the phone, I know it's sometimes tough to ask the obvious questions such as "did you restart your computer?"!  I've often been the end-user needing to call a vendor for help, and they have to go through the process of the obvious questions that you know to already go through.  Alas, the life of a helpdesk tech!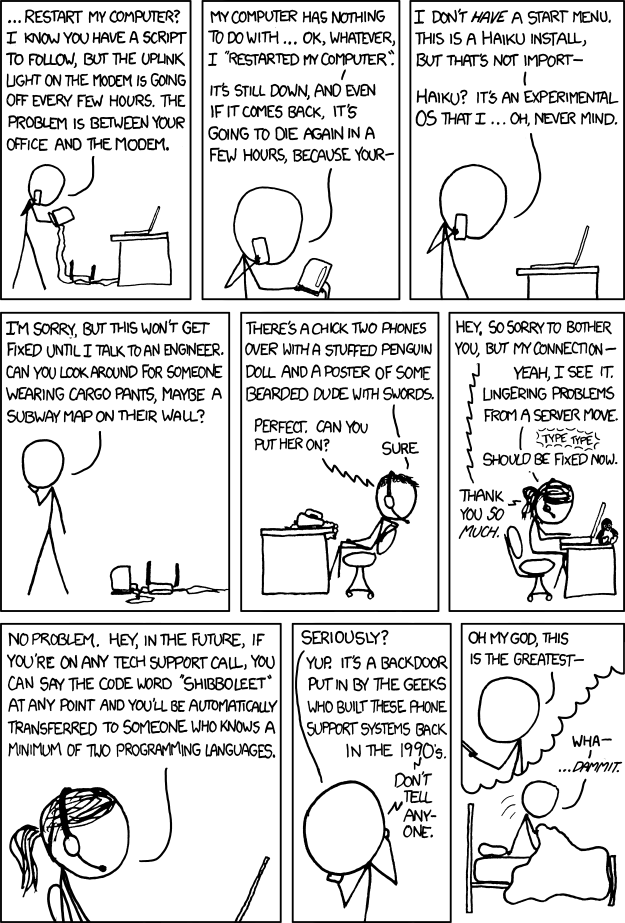 What are your favorites?
-Liz